F-1
06/04/2006
Honda Racing F1 Team Agrees Partnership With NCE
Computer Group To Supply IT Data Storage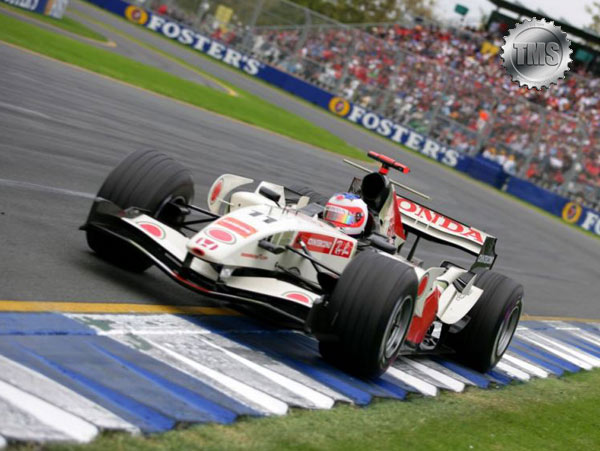 Honda Racing F1 Team Agrees Partnership With NCE

The Honda Racing F1 Team is pleased to announce the signing of an agreement with NCE Computer Group & Associates for the 2006 season which sees NCE become an official Team Supplier.

As one of the leading names in the data storage industry, NCE along with its associates DataCore Software, Nexsan Technologies and Spectra Logic, has enabled the Honda Racing F1 Team to introduce an IT storage architecture which offers scalability and centralised storage management. Such facilities are fundamental for key applications in the design of the Honda Racing F1 Team RA106 car, such as Computer Aided Design (CAD) and Computer Aided Manufacture (CAM), plus everyday use of still images, video footage, email, documents and spreadsheets.

In addition to providing the Scalable Data Storage Solution to the team, the NCE & Associates logo will feature on the team trucks and in the Paddock Club environment for the remainder of the 2006 season.

Nick Fry, Chief Executive Officer of the Honda Racing F1 Team:
"We are very pleased to welcome NCE & Associates to the Honda Racing F1 Team. Data storage is a critical element of a Formula One team's operations and we are pleased to have partnered with one of the best providers in the business. We look forward to sharing our on-track successes with NCE through the remainder of the season."

Jim Raven, Managing Director of NCE:
"Whilst a selection of NCE customers have prestige and strong brand awareness within their respective market sectors, it is fair to say that none have the brand awareness and public profile to match that of the Honda F1 Racing Team.

NCE are well positioned as one of the leaders in our industry and our association as a Team Supplier to the Honda F1 Racing Team means that we have partnered a leader on the Formula One circuit. I know that our Data Storage solution back at the Team Operations Centre mirrors the same principles of performance and reliability which is expected by the team on the circuit. It's a good feeling to turn on the television on a Sunday afternoon and watch a Honda car at the front of the action, knowing that your company, in some way, has helped the team to achieve that goal."

Copyright ©2000-©2016 TotalMotorSport