GRAND AMERICAN ROAD RACING ASSOCIATION
05/10/2005
CITGO Racing Team Carries High Hopes to Friendly VIR
Wallace, Duno Looking For Second Victory Of Season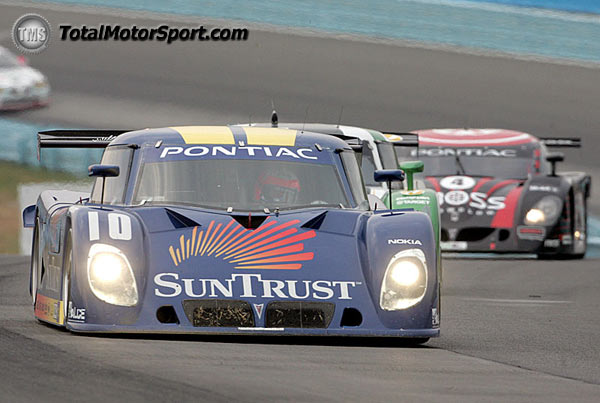 CITGO Racing Team Carries High Hopes to Friendly VIR

Wallace, Duno Looking For Second Victory Of 05 Season

The old adage "There's no place like home" will be very evident this weekend as the No.2 CITGO Racing Team travels to the Virginia International Raceway for the VIR 400. The 13th race on the Grand American Rolex Sports Car Series schedule this season will be a relative "home game" for the CITGO Racing Team.

The 3.27-mile, 17-turn Virginia International Raceway is located less than three hours from the Denver, North Carolina headquarters of Howard-Boss Motorsports and the CITGO Racing Team. It's the closest track on the Rolex Series schedule for the second-year team, and serves as the favourite testing facility as well.

"We are very familiar with VIR, that's for sure," CITGO Racing Team lead driver Andy Wallace stated. "It's so close to our shop and it has a great range of fast and slow corners, which make for great testing. With the high speed straight and several areas that require heavy braking, VIR provides lots of challenges for man and machine. We've utilized the course for 'shakedown runs' for our cars as well as brake stability tests. It's an excellent facility that is both challenging and beautiful."

CITGO teammate Milka Duno agrees. "VIR is one of my favourite tracks to race at and we did well here last season scoring a third-place podium. It is also Howard-Boss Motorsports home track, so there will be many fans and friends of the team at the race cheering the team on. That will be very inspiring."

"Every team hopes for a good finish at their home track, so I know that the entire crew will be working very hard," Duno commented. "This is an opportunity for employees of the team that don't normally travel to the races to attend, as well as friends and families of the crew. This is a chance for the team to shine in front of their friends and families, and I have no doubt that they will. I'm hoping that my teammate Andy and I can deliver a good finish to make the shine even brighter for them and for CITGO."

The Alton, Virginia track will always hold a special meaning for Wallace, and Max Crawford, owner of Crawford Race Cars. In 2002, Wallace teamed with Chris Dyson to win the Grand Am race at VIR in the Crawford SSC2K. It was the first win for the SSC2K chassis designed by Andy Scriven and manufactured by Crawford Race Cars. Wallace and Duno will be piloting their No.2 CITGO Pontiac Crawford this weekend, also manufactured by Crawford Race Cars.

When asked about VIR and this weekend, veteran Wallace commented, "We test at VIR. We have lots of laps there. It's a course where our CITGO Pontiac Crawford is very fast. It's close to our shop. We'll have more fans and support for this race than anywhere else. We've won there before, and it's time to win again."

The VIR 400 is set for 1 pm ET start on October 9th. Practice and qualifying will e held on Friday and Saturday, October 7th and 8th. Speed Channel will provide live coverage of the VIR 400 beginning at 1 pm ET Sunday.

Copyright ©2000-©2023 TotalMotorSport