SCCA TOURING
23/07/2004
Gidley To Run Unique Double
Touring Car In Portland, Champ Car In Vancouver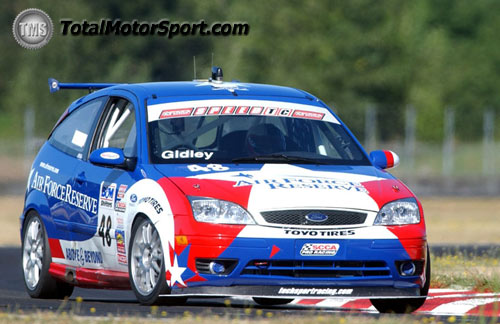 Gidley To Run Unique Double, Touring Car In Portland, Champ Car In Vancouver

SCCA SPEED World Challenge Touring Car regular Memo Gidley will attempt a rare double this weekend, running the Air Force Reserve Ford Focus Touring Car in Portland and the Rocketsports Racing Champ Car in Vancouver.

Gidley, who subbed for the Rocketsports team in Toronto two weeks ago, faces a day of complex and closely-timed logistics, getting from one circuit to the other.

Following Thursday's SPEED Touring Car test session at Portland International Raceway, Gidley headed North of the border for Friday and Saturday's Champ Car sessions. At the conclusion of Champ Car qualifying at 2:45 p.m. (PDT), Gidley will hop on a helicopter that will take him to the Vancouver airport. A Lear jet will transport the Novato driver from Vancouver to Portland, where another helicopter will be waiting to deliver him to the No. 48 Air Force Reserve Ford Focus just prior to the 4:15 p.m. start.

Former SPEED Touring Car race winner Ken Dobson will practice and qualify the car, with rules stating that a driver change necessitates a move to the rear of the field. Should Gidley become delayed, Dobson will be ready to drive in the race.

Part of Gidley's deal with Rocketsports puts his Touring Car sponsor, Air Force Reserve, on the side-pod of the Champ Car as well.


Copyright ©2000-©2016 TotalMotorSport