COMPONENTS
10/12/2003
Is This The Ultimate Helmet?
New BMW Helmet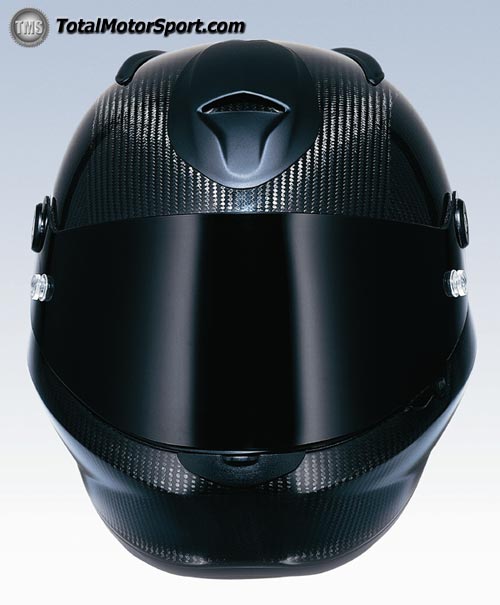 Is This The Ultimate Helmet?

Helmet technology has just entered a new era. The motorcycle industry's most innovative manufacturer has produced a carbon fibre and Kevlar integral safety helmet that weighs less that one kilogram and is arguably the most aerodynamic ever manufactured.

The SportIntegral Carbon helmet

BMW's hand-made, and uncompromisingly light, SportIntegral Carbon helmet is by far the lightest (999 grams) among contemporary products ever produced. Extensive wind tunnel development enabled BMW to create a helmet with excellent aerodynamic stability and streamlining properties. The product, which will be made available 'unbadged', was tested by six riders in the 2003 BoxerCup series.

Particularly suited to racing and modern sports bike riding, the SportIntegral Carbon helmet features an extra-high rear rim. This is designed to provide optimum freedom of movement and unrestricted vision when adopting a racing or sports riding position. Forehead ventilation is particularly effective because the air outlet operates under negative pressure, thereby providing a greater flow-through of air. Double-D rings are used for fastening the helmet.

Despite fulfilling all racing requirements, the SportIntegral Carbon's features also make it suitable for road and sports bike riding. For example, the interior lining is made of DuPont Coolmax - an active breathing synthetic fibre, which absorbs moisture and diverts it away from the scalp - and is extremely quiet in use. The standard visor is scratch resistant and anti-fog, and has a facility for the use of peel-off film, or tear-offs.

The SportIntegral Carbon is finished only with a layer of transparent paint so that the helmet's distinctive carbon fibre is visible. Currently undergoing ACU testing (for racing use) the BMW SportIntegral Carbon will retail at approximately £800 and will be available in March 2004.

Currently available - the BMW SportIntegral helmet
Much of the technology of BMW's innovative new helmet is available in the considerably cheaper SportIntegral model. Employing the same aerodynamics, the shell of the helmet is made from glass fibre reinforced plastic and is also one of the lightest, at 1,400 grams, currently available.

The interior of the SportIntegral also uses DuPont Coolmax because of the material's rapid evaporation characteristics and ability to keep the wearer's head cool, dry and comfortable. To further enhance riding comfort the rear of the helmet uses an air spoiler combined with air vents, which is operated from the top-front of the helmet. A vent on the chin guard helps to ensure that the wearer's breath does not mist the visor. Acoustic properties (as with the Carbon model) are also excellent.

Available in a choice of five colours - Titanium silver metallic, Black matt, Marrakech red, Alpine white, and Avus blue metallic - the BMW SportIntegral is manufactured in sizes 50 to 61 (XS to XL) and retails at £185.



Copyright ©2000-©2016 TotalMotorSport