LE MANS
25/01/2001
La Sarthe
Changes At Indianapolis Too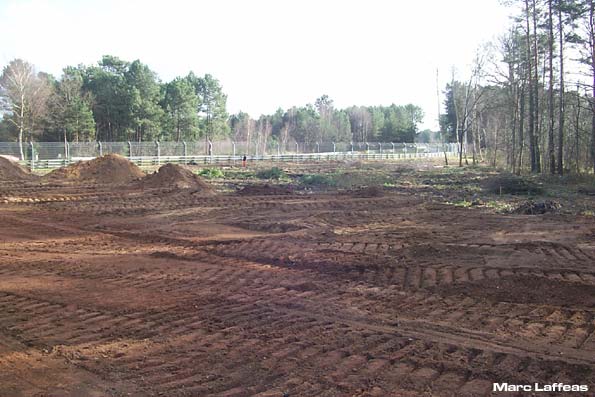 Marc Laffeas' photograph of the area on the outside of the right hand kink just before the Indianapolis left hander shows the extent of the work going on here. It looks as though the barrier is going to be moved a long way back.

This was where Mario went off last year (after a puncture), but he kept it altogether and ran across the grass on the inside of Indianapolis. Marc Laffeas reminds us that Yannick Dalmas had a major incident at PQ in 1999 here.

This section is preceded by the fastest part of the circuit, the Audis reaching nearly 330 kph last June. There are strong indications that one brave fellow in a red car wasn't even touching the brakes for the right kink here last year – just a slight lift, then very hard on the brakes for Indianapolis proper. Perhaps this is the reason for the widening of the run-off. If something goes wrong here, the public enclosures are (were) very close.

Jo Bonnier was a victim of this section of track in 1972.

Copyright ©2000-©2016 TotalMotorSport