Panasonic Toyota Racing Mounts The Challenge With TF104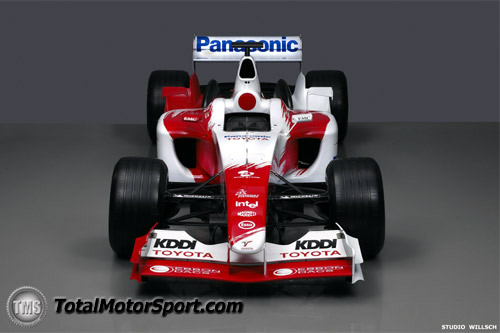 Designed by Chief Designer Gustav Brunner and his team, the TF104 is an evolutionary redesign of its TF103 predecessor and will play an integral role in the team's aim of closing the gap to Formula 1's leading teams in 2004.

"We have adopted similar principles for the TF104 race car to the ones we followed when producing the TF103," Brunner explains. "Using Toyota's philosophy of continuous improvement, the fundamental concept was again that of evolution not a revolution. The TF103 and TF104 may appear visually similar, but we have looked at every single part of the car, studied it, redesigned it and improved it. There is no carry over from last year's car, but we have worked on every single part to make it lighter, stiffer, more reliable and with better overall performance."

"Aerodynamics in general are the key to success in F1 and we have benefited immensely from our in-house windtunnel operating at optimum capacity," adds Director Technical Co-ordination Keizo Takahashi. "On the TF104, we have endeavoured to find the best compromise between aero efficiency and the car's stability."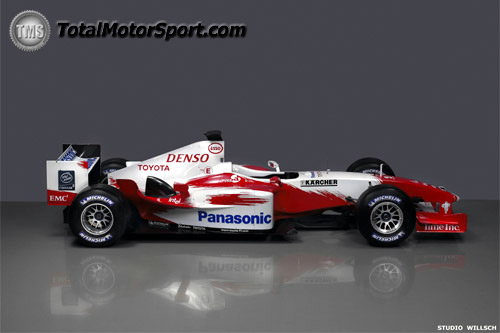 Underneath the evolutionary bodywork, the car's internal components have undergone a significant reassessment and redesign that the team is confident will reap rewards in the long term.

New Technical Director Chassis Mike Gascoyne is also encouraged by the TF104: "The entire design team has done a very good job on the TF104. It appears to be a solid car, but we will have to wait for testing to see precisely how good it is. 90% of chassis performance is in the car's aerodynamics, and that has been the priority on the TF104. We now need to look at ensuring short-term consistency to get the best from the car, the drivers and the team in 2004, whilst concurrently adopting a longer-term approach to get Toyota to the front of the grid in the future."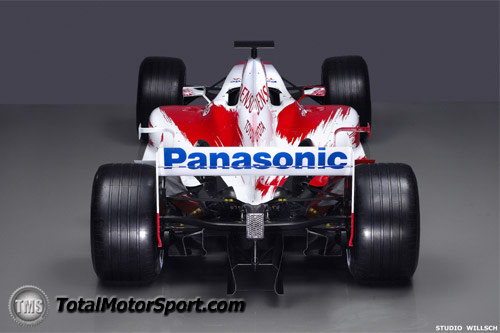 The most challenging aspect of the new TF104 race car has been on the engine side. With new F1 regulations specifying that only one engine must be used per car for the entire race weekend, the priority of Technical Director Engine Luca Marmorini and his team has been to retain the competitive power output and performance of the Toyota engine over a longer lifespan."


"With the new rules, we have had to look at doubling the engine's life expectancy from 400km to around 800km," says Marmorini. "Our guiding principles when designing the RVX-04 have been to increase the durability, whilst simultaneously maintaining the driveability and the performance from 2003. I honestly do not think that there will be such a drop in horsepower with the new engines, but we have had to work a lot on the lifing. The RVX-04 was fired up on the dyno in October and was run for the first time at a test on 25 November in the TF103B interim car. We will continue to work on this before we go to Melbourne, but I am confident that we are up to this new challenge."

Chassis code TF104


Material Carbon fibre

Transmission Toyota seven-speed semi-automatic titanium gearbox

Front suspension Push rod with torsion bar

Rear suspension Push rod with torsion bar

Dampers Sachs/Toyota

Wheels BBS Magnesium

Front Wheel Diameter 13in x 13in

Rear Wheel Diameter 12.5in x 13.7in

Tyres Michelin Pilot

Brakes Brembo

Steering Toyota

Electronics Magneti Marelli

Battery Panasonic

Dimensions

Wheelbase 3090mm

Total Length 4627mm

Front Track 1425mm

Rear Track 1411mm

Weight 600kg including driver


RVX-04 Technical Specifications

Engine Code RVX-04

Number Of Cylinders 10

Angle 90° V-angle / 3000 cc

Spark Plugs Denso

Fuel and Lubricants Esso

Maximum Horsepower Around 900 bhp

Maximum Revolutions Around 19,000 rpm


Copyright ©2000-©2016 TotalMotorSport