Porsche Carrera GT- Le Mans entry of the future?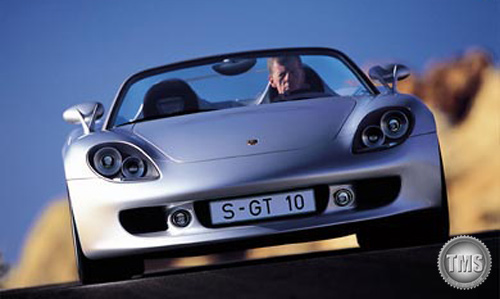 Porsche has been building sports cars since 1948, indeed every Porsche has been designed with a race car in mind. This train of thought led to the birth of classics such as the Porsche 718 RS Spyder, 904, 910/8 Bergspyder, 908 Spyder and the 917.




Porsche has always been at the fore front of motor racing and is a name that is synonymous with Le Mans. Who will ever forget the legendary Porsche 956 and 962, cars that dominated the French classic? Somewhat later the GT1 was created - double winner of Le Mans in its own right.

Now there is a new Porsche that could be set to carry the torch further still, a car developed with the same passion as each of its predecessors. This new Porsche is the Carrera GT. Porsche claim that no road car has been closer to the race track.
The Carrera GT has been conceived as strictly a road car, yet its entire architecture is based on pure race technology, so how long will it be before the car is developed into a full blown GT contender?





Design

Impressive is its soft-contoured body featuring open cockpit concept, visible engine and striking burbling edge. Elements which constitute a pacesetting interpretation of Porsche design.
Styling of the flanks is highlighted by massive outlet vents forward of the doors and fresh air induction channels behind the doors these divert incoming air from the front, providing the engine with a plentiful supply.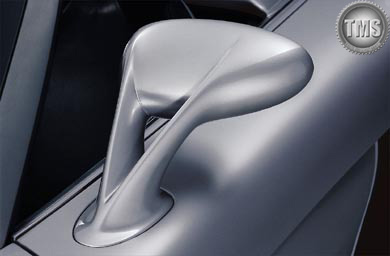 Design serves to enhance not only driving dynamics, but aerodynamic aspects as well. A harmoniously integrated rear wing automatically extends from a speed of 75 mph (120 km/h), which when combined with the rear diffuser-shaped under body of the car, helps to assure downforce on the rear axle.
Assembly mass is concentrated at the centre of the car. The fuel tank is located between the passenger shell and the mid-mounted engine so wheel load distribution remains at a constant - a vital prerequisite for outstanding road-holding properties. The centre of gravity is extremely low, thanks to low height of the vehicle and deep mounting of engine and transmission, enabling extremely high cornering speeds.
Basic body material is carbon fibre. It alone provides all the properties required for top performance and superior dynamics, with minimum weight and maximum rigidity and forms the basis for an innovative safety cage system.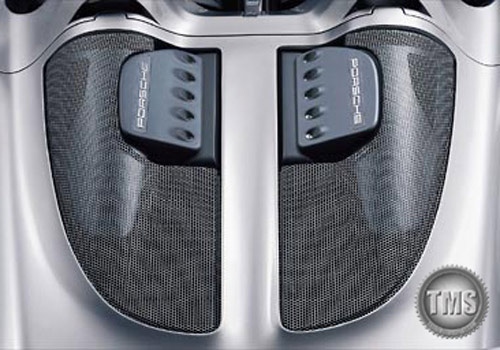 Engine Details

The V10 induction engine is a new development by the Porsche Motorsport Department. With 5.5 litre displacement, it generates 410 kW (558 hp) and torque of 600 Nm. The engine speed range extends to 8200 rpm. Four valves per cylinder and airflow-enhancing intake manifolds optimize cylinder charging and the engine block is of light alloy metal for further weight reduction.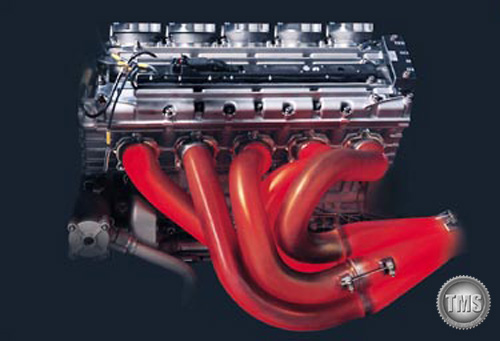 The pistons and crankshaft are connected via titanium con rods due to their high-strength stability and low weight that assure smooth performance and long-lasting durability even at maximum engine speeds.
Optimum power transmission is delivered by a specially developed racing sport clutch with six-speed transmission. Extremely low installation of the crankshaft further reduces the vehicle's centre of gravity, again enabling extremely high cornering speeds.

Chassis

The Carrera GT features a race chassis with 2 double wishbone axles. It is designed for agile performance, superior handling and high safety even in extreme situations.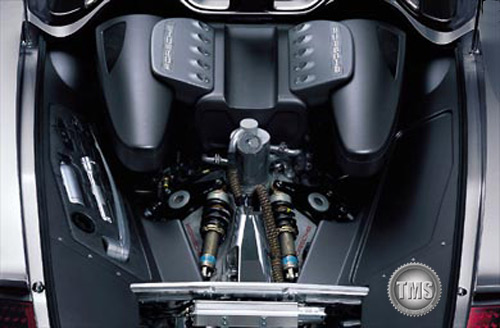 Push rods are used on the rear axle for the first time on a road car. These allow the positioning of struts on the transmission and permit fine-tuning of the chassis as well as aerodynamically advantageous air ducting in the engine, transmission and rear axle area. Additionally, they reduce overall weight and the unsprung masses for still better performance. With adjustable spring mounts on all wheels, wheel load can be perfectly balanced.

Brakes

The brakes of the Carrera GT are also ahead of the game incorporating the use of ceramics: Porsche Ceramic Composite Brakes (PCCB). Perforated and internally vented like metal brake discs, they weigh 50% less, further reducing unsprung masses. Together with an innovative brake lining, PCCBs spontaneously generate extremely high and constant deceleration friction coefficients.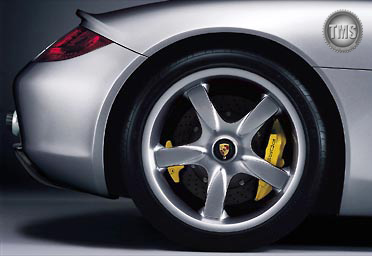 With the first-ever application of an 8-piston brake calliper in front and 4-piston calliper at the rear in Porsche Monobloc design, brake performance advances well into motorsport dimensions.
The ultra-light magnesium forged wheels improve handling, thanks to different sizes on front and rear axles. Wheel dimensions (19 inches up front, 20 inches in the rear), permit brake disc diameters of 380 mm - 50 mm more than on the 911 Turbo.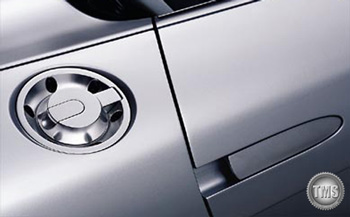 Engine
Configuration V10 induction engine with 68° cylinder angle
Displacement 5.5 liters
Horsepower 410 kW (558 hp)
Max. rpm 8200
Max. torque 600 Nm
GearboxDriveline Rear-wheel drive, 6-speed transmission
Chassis
Axles Double wishbone, with pushrods on rear axle activating spring/shock suspension unit and stabilizer coupled with transmission housing
Steering Power-assisted rack-and-pinion
Brakes Front axle: 8-piston aluminium alloy Monobloc fixed callipers
Rear axle: 4-piston aluminium alloy Monobloc fixed callipers
Porsche Ceramic Composite Brake (PCCB) discs with involuted cooling channel and 380 mm diameter, Dual-circuit ABS
Wheels Aluminium alloy forged wheels with central locking
Tyres Front axle: 265/30 R 19
Rear axle: 335/30 R 20
Weight
Kerb weight 1,250 kg
Performance
Top speed Over 200 mph (330 km/h)
Acceleration 0-60 mph (0-100 km/h) under 4 seconds
0-120 mph (0-200 km/h) under 10 seconds
Dimensions
Length 4,556 mm
Width 1,915 mm
Height 1,192 mm
Wheelbase 2,700 mm
Front track 1,620 mm
Rear track 1,570 mm
Fuel tank capacity 90 litres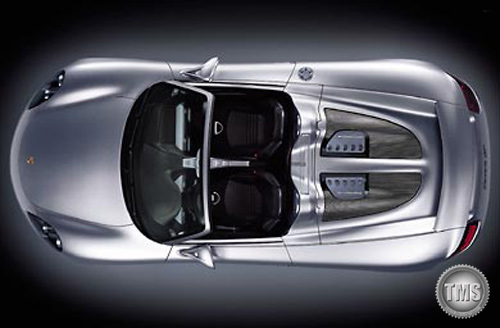 Copyright ©2000-©2016 TotalMotorSport