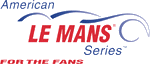 Most ELMS
-
05/08/2001
PK Sport - Ricardo
Victory


After an outstanding second place for the lead PK Sport / Ricardo Porsche at the last round, at Estoril, the fourth event of the five race ELMS season at Most in the Czech Republic held the prospect of that first international win for the team. No one was taking anything for granted, of course.

The two cars for this race featured the regular Mike Youles / Robin Liddell in #60, Piers Masarati / Robert Babikan / Milan Madcryc in #61. Without exception, the four British drivers were full of praise for the Most Circuit, a fast sweeping track with none of the chicanes of many modern layouts.

#60 was straight down to competitive times in the first free practice session on Friday, Robin setting the best GT lap of 1:32.948, just over two tenths quicker than Wolfgang Kaufmann in Paco Orti's Porsche. As at Estoril, the GT class was by far the most hotly contested of the race. Piers Masarati was well in touch with a 1:33.317 for third fastest, ahead of both of the Harlow Porsches and both Skea Racing 911s. Robert Babikan – a regular with PK in the British Championship last year, was soon down to some solid 1:36s, with Milan Madcryc in the 1:37s.

Saturday morning was dull, damp and overcast. There didn't seem to be too much standing water, but the cars were sending up large rooster trails in the morning session. The track was very slow to dry, not helped by the humidity and the spots of rain that continued to fall.

The lead Skea Porsche was fastest, then the quicker Harlow car, with Youles / Liddell third. Mike repported that "the wet set-up is OK, but we need to carry on working at it if it stays wet." The Johansson Audi was following Mike quite closely at one point in the session and had a great view of his renowned wet weather driving style. This probably explains why the Audi's driver then decided to back off a little and watch from further back!


Piers Masarati was reasonably happy with a full-soft, wet set-up in #61, and had a reasonably trouble free time in the wet. The changed conditions meant that Piers was unable to try out a few dry settings that he had wanted to assess before the half hour qualifying session later on. Robert Babikan had an off in the car later in the session, but apart from being a little mucky, the car semed OK. Milan Madcryc usually races for the Bohemia Racing Team in the Skoda Octavia cup, a racing series for Group A-like 195bhp 1.8 litre Octavias, so he was doing well to cope with the much more powerful Porsche.

It was dry for the Qualifying session, but rain looked as though it could appear, so everyone was keen to get a good time in early on. Robin Liddell did just that. He started out in the 1:34s, then went fastest with an excellent 1:31.397, improving on that with a 31.370 – very impressive stuff. Only Wolfgang Kaufmann could also get into the 1:31s, but a change of wing setting left him with a car that was no faster. Robin went out for one more crack at an improvement, and promptly dumped the car in the gravel! No damage though, and he was soon forgiven as he was starting from pole.


"We just have to look at the tyres as we have to start on the tyre we used for qualifying, but it was a slow speed spin so hopefully everything will be OK," explained the Scot. On qualifying in general, he explained that "we went out on a different set-up to yesterday, but the weather worked against us a little this morning as we were hoping for a dry session and wanted to try some things on the car. We ended up going back to pretty much what we ran in Estoril. The car worked very well, mechanical grip is improved and it's the second pole we've had in a row."
"For the race, we're looking good, we have a good set-up, it's just that question of the tyres."

Piers was fourth in the 61 PK car with a 1.33.349. He made a set-up change to the car in between his two runs, and although the car felt significantly better, his tyres didn't have quite enough left in them to take full advantage."

The warm-up on race morning went smoothly enough for both cars. Mike bedded in the #60 car, which had undergone work on the gearbox (the boys were at the track until 1am) and one of the tyres from yesterday's spin had to be 'junked' (with a flat spot). Mike completed 10 laps with a couple of stops, and a best time of 1.34.643 on his fifh lap. The gearbox was fine.

Robert Babikan and Milan Maderyc both went out in the #61 car. The car completed 15 laps and Madcryc set the best time, a 1.36.403. Main rivals to the #60 car looked likely to be the lead Harlow Porsche, the Richard Dean Skea 911 (from the back of the grid) and the colourful Wolfgang Kaufmann-driven Porsche.

It was bright and warm as the ELMS cars lined up in echelon style in front of a good sized crowd. The PK Sport Porsches suddenly 'sprouted' some new supporters. Milan Madcryc had enlisted the charms of six gorgeous Czech girls, which caused Piers Masarati's whole demeanour to change. Don Panoz joined in the fun too. Meanwhile, Mike Youles's cool suit had to be gassed up via pipes which, Youles being Youles, are fed out via the crotch fly of his suit!

No playful Youles / Liddell stories so far? Well, apparently the best, Most one goes like this.....Robin met a couple of 17 year old Czech girls in the pitlane, and gave them the chance to sit in the #60 car in the pit garage. He gave them an explanation of what everything in the cockpit does, and eveyone was enjoying themselves. Enter Mike Youles with the Czech pit lovelies in their PK uniforms. "As Robin was exiting the pit with his 'girl guides', his mouth dropped open at the site of the six stunners with me." Youlesy wasn't slow to point out that even though he may be an 'old man', "anything you can do, I can do better." All good, harmless fun (at the expense of the 'Libido Kid').

Don Panoz seemed to enjoy their company.




The plan was for the #60 car to complete the race on two long stints, one each from Robin and Mike. The three driver cars in the event would run shorter stints, which looked to be a good alternative option, as fuel loads can be correspondingly lighter. Piers would drive a long middle stint in #61.


The GT race got off to a typically eventful start. Geoff Lister passed Mike Youles to lead the class, but the British drivers were both overtaken by the flying Kaufmann, who pulled out five seconds on Lister and another few on Youlesy, who was coming under pressure from Richard Dean. "We had a 10 lap battle, and as I was defending, we were both losing time to Geoff. I let him past in the end, and was running third once the Kaufmann car disappeared."

The German had had a tyre explode, and the time lost in getting back to the pits put #65 out of contention. Robert Babikan had been running well in #61, pitting after 43 minutes to hand over to Piers – who joined in behind Youlesy, but a lap down. "I put the hammer down then, but I was struggling with the fronts at the hairpin," explained Mike afterwards. "I was annoyed with myself when I arrived a little bit quicker and locked up a front. I had to stop for Robin to take over on fresh tyres, which left him a lot to do."




Dean now led for Skea, from Lister in the Harlow car, then the steady Sebah Porsche, then Robin in #60. Dean pitted after 75 minutes for Anapoli to take over, and once Robin passed the Sebah Porsche just before it pitted, he started closing on the battle that would turn controversial later. Or sooner. With his radio not working, Piers was sure that he was on the same lap as the lead Harlow Porsche, which Terry Rymer was now driving – and inching up on #61. Robin in #60 was catching them both, and very keen to get ahead of #66 as he had to make another quick stop for fuel, while the Harlow car didn't.




Out of sight of the cameras, Robin got past them both, leaving Rymer still stuck behind Piers. The Harlow driver was given instructions to get past, but when the move came, it ended in tears. On the outside line into a tight right hander, with both cars on or over the limit of their brakes, the PK car and the Harlow one collided as the latter turned in, pitching the white one into the gravel. There it stayed for a lap or more, and Robin was the beneficiary – he was away and gone, heading towards that first ELMS class victory (although there was still the Skea Porsche to deal with). Piers continued almost without delay, and there was a 'meeting of minds' between he and Terry Rymer after the race. Unfortunately, the stewards took the view that #61 should be excluded from the results. "I locked up to try and miss him," explained Piers. "There wasn't anything else I could do. There was hardly a mark on either car, it was a racing incident."

Robin was chasing down Anapoli in the #73 Skea Porsche, and once on his tail, a great dice ensued. But the Scot was the more wiley, as you'd expect. As the Johansson Audi closed on them both, Robin made it clear that he wanted the bit of tarmac that Johansson had his eye on, taking the Skea driver unawares and blasting past. He pulled away very quickly, and that was the class victory all but assured. It was completely assured once Anapoli and Dean lost time at their last stop with a hub / wheel fitting delay, and then a stop-and-go for speeding in the pit-lane.

It was a day of frustration and anger for some, but not for the Youles / Liddell pair. They led the GT class anyway before the race, but now they're virtually out of reach for the maiden ELMS GT title. They had some fun on the podium of course, turning it into their own version of a wet T shirt competition. – with champagne. "We lost the one we should have won (Estoril) and won one where perhaps we were less likely to win on placings after the first hour," reckoned Mike.




Over the four races (plus Le Mans), they've been given an immaculately reliable car by PK Sport / Ricardo, and these two have really made the most of it. Mike Pickup can look back on the season so far with immense pride. "Thanks PK Sport and Ricardo," was Robin's typically appreciative summing up. "We've all had a wonderful time in the Czech Republic and here in Most, and I hope we will be back next year."

It's probably best that some of the other Czech antics don't get told here, but the last story is a typical Youles one. He boarded the plane at Prague Airport with his trophy. The BA stewardess asked what it was, and he replied, with one of those straight faces that only he can pull, "I've got my mother's ashes in here." The poor stewardess was mightily embarrassed – until she noticed Robin holding an identical trophy, and laughing all over his face. Youles got his just desserts though – he arrived back in the UK to a very painful arm, possibly caused by a piece of bone moving around in his elbow, a legacy of an old motorcycle accident. What goes around comes around. And despite those ideals to give up a glass of beer, it cannot be argued that Mike Youles is anything but round.


Copyright ©2000-©2016 TotalMotorSport